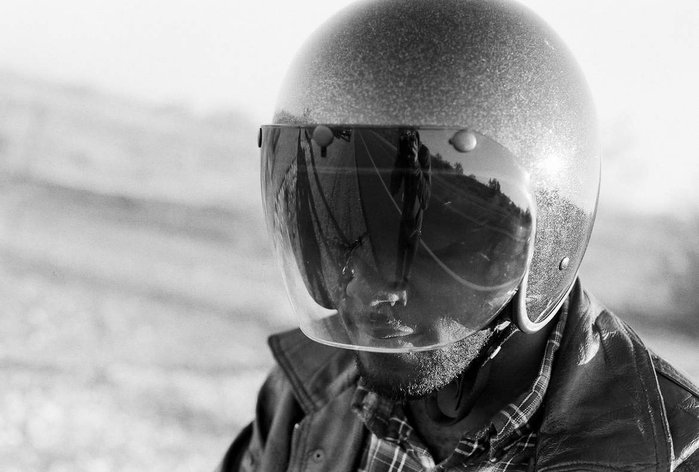 Took me 4 months to build; it's a 1974Honda CL360. I haven't really put a tag on it, in terms of the 'type' of bike. I just call it 'my bike.' It's fun to hear what people think it is, I've herd550's to BSA's.
Up until this point, I had never worked on, owned, let alone rode a motorcycle, it was all first try for me. I looked goofy throughout the process; still do, chugging around town... People still stop every now and then and ask me if she's 'broken again.
The internet is the best resource of our day and age, I'm lucky to be in the position I am, having unlimited access to it. Anyone can make anything; just use the 'search' bar.
Aside from Google and the help from DTT Community Board, the Honda shop manual is all one needs to build one of these. Just follow the directions and have a little common sense. Some talented Japanese engineers designed these to be worked on by anyone with any old set of tools.
My buddy Ty helped me with all he fab work, he made my seat pan, handcrafted, all aluminum. I wanted to go with aWWII Bomber look; tried keeping it at low and minimal as possible.

It's mostly stock, found an old Yoshi 2 – 1 that I put on there and the Mikuni carbs make her easy to deal with. None of the stock parts are off the same bike.
The overall build is about $770 over 5 months. If you look around and do all the work, the whole process can almost seem 'cost free.'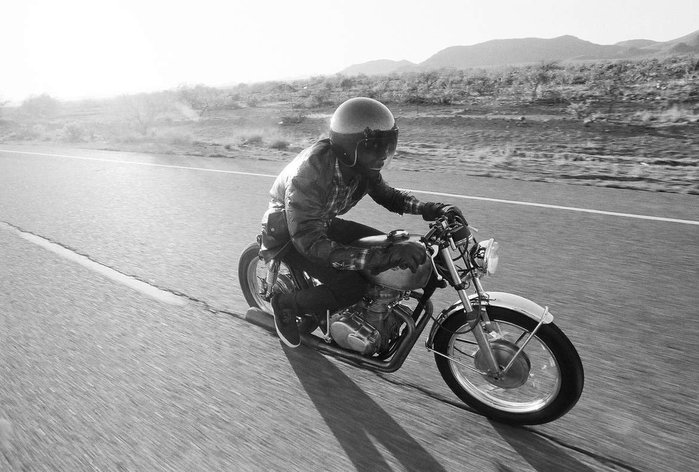 I would like to build another bike, just keep building, at least until I get all the ideas out of my head.
Her arrival was conceived from a feeling of exile and an insane amount of boredom. Nonetheless, her story, good as it has been, is still yet to be concluded.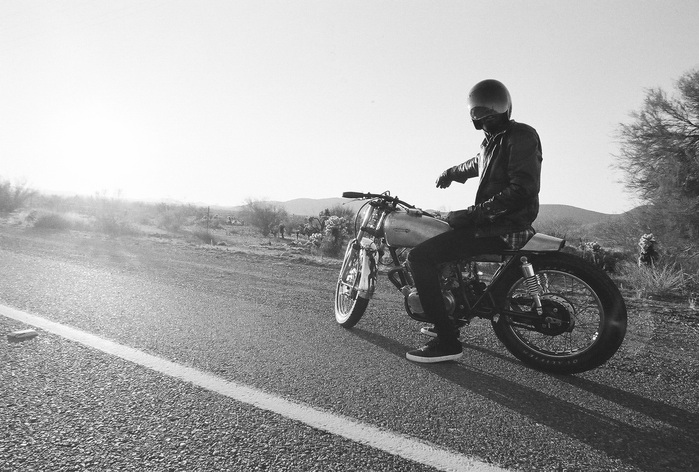 I don't know when this all started for me, I do and I don't, it definitely caught me off guard.